VIRZA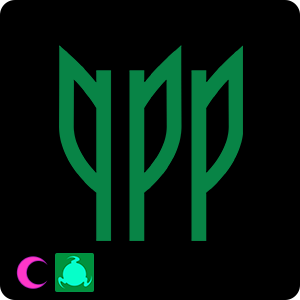 VIR* = Jade Sign -- *ZA = Derse + Mind
SIGN OF THE PUZZLE
If your true sign is Virza, then you possess the unique combination of qualities held by all Jade Signs, Derse Dreamers, and Mind-bound.
Sign Class: Jade


Jade Signs are the zodiac's caretakers. Intelligent and steady, they are excellent organizers and planners. They are detail-oriented, and can tend toward perfectionism, never satisfied with their endeavors. If you hire on a Jade Sign, be prepared for an excellent product, but also no peace until that project is flawless. They are fussy and particular, which can cause friction with those around them, although a Jade Sign holds no one to as high a standard as they hold themselves. Since they are shy with strangers and slow to open up, Jade Signs can often come off as timid or doormats, when really they just prefer to come at conflicts in a less combative way. Naturally loyal and loving, they make wonderful doctors, parents, and caretakers, whether they are taking care of people, pets, or plants. In relationships, they can be slow to open up, and need someone willing to be patient enough to go at their pace. If all of this makes Jade Signs sound soft and nurturing, they are, but keep in mind that they can also be fiercely destructive if those they care about are threatened. It takes a lot to make a Jade Sign snap, but if they do, take cover.
• Learn more about Sign Classes.
Lunar Sway: Derse

Derse Dreamers have personalities marked by a distinct and restless skepticism. Whatever their waking circumstances, chances are they will live in a state of dissatisfaction. Rebellion is in their blood, manifesting whether they are fighting back against a fascist dictatorship, or the most recent trend in casual footwear. Derse Dreamers are cerebral and self-aware; they have a far better grasp on the landscape of their own minds than on the world around them, which they can find alienating and confusing. But as so much of their identity is built on control, they will do their utmost to hide any insecurities, often with false humility or self-deprecating humor. They may be inflexible and pessimistic, but they are also great problem solvers, facing conflicts head-on with shrewd, calculating minds. They see one true path among an infinite snarl of wrong ones. They tend to be introverted, but if you win their trust Derse Dreamers are extremely powerful allies. However, they find sincere vulnerability difficult and will often keep people at arm's length. Letting go and living in the moment is hard for a Derse Dreamer; they constantly look toward the future and analyze the past.
• Learn more about Lunar Sway.
Aspect: Mind

Those bound to the aspect of Mind are-you guessed it-the universe's great thinkers. But don't for a second think that means that they have all the answers. They are very concerned with remaining rational, and they have such a firm hold on the constant conjunction of their thinking that it's easy for them to see the multitudes of the choices laid out before them, which often leaves them frozen and unable to act. That said, when a Mind-bound finally launches into action, they can execute a plan with unbelievable grace and precision. Their identity is fluid-it can change from day-to-day, from thought-to-thought, from interaction-to-interaction. Remaining logical is more important to them than building up a solid foundation of "self." At their best they are great innovators, architects, and creators. At their worst they can be nasty, inflexible, and indecisive.
• Learn more about Aspects.
Share your True Sign with friends:
Buy items featuring your True Sign, Lunar Sway, and Aspect: