Introducing the Extended Zodiac, an updated astrological profile for an expanding world. Unlike the traditional zodiac, this system takes into account certain features of your personality and perspective, rather than simply the day you were born. By taking the test, you may determine which of the 288 signs below is your True Sign.
To find out what your True Sign is, take the test now.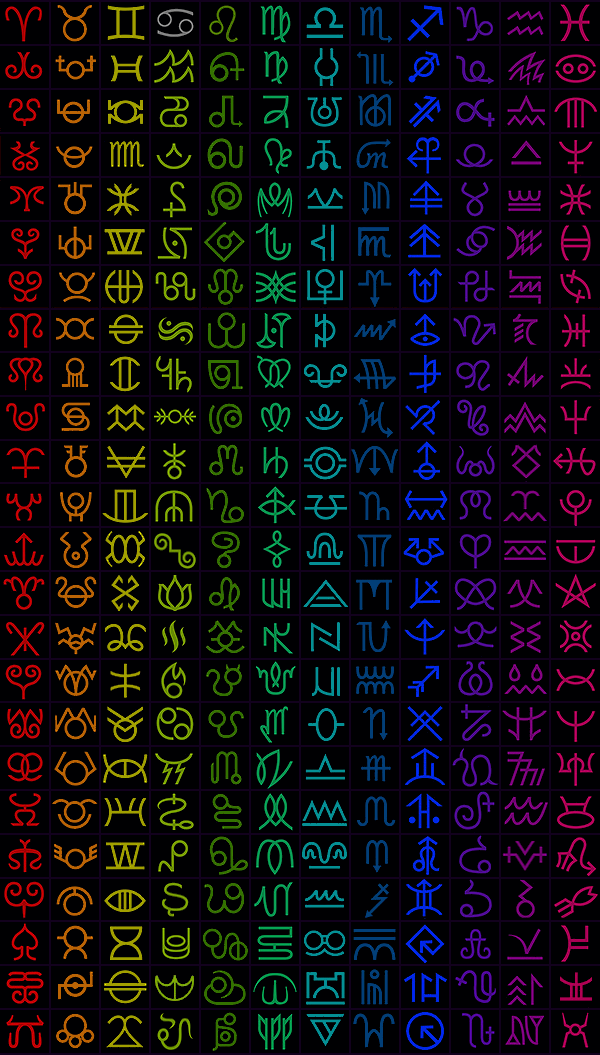 The Extended Zodiac is broken down into 12 color categories called Sign Classes, and each of those contain 24 unique signs. In order to discover your True Sign, you must identify two additional qualities about yourself, which are unique to the Extended Zodiac. The first is your Lunar Sway, a designation which says things about your perspective on life. There are two possibilities for Lunar Sway. The second is your Aspect, the ruling force over your personal narrative. Think of it as the source of your power, the way you move through the world. There are twelve possible Aspects.

Lunar Sway and Aspect are assigned based on character traits and tendencies, and in order to determine yours, you will need to take a couple of brief personality tests. You will then be identified by one of the 288 signs of the Extended Zodiac. Your True Sign will include a much more specific and personal astrological profile than your birth sign alone conveys.
• • • •
To find out what your True Sign is, take the test now.