About Lunar Sway

Lunar Sway is one of three qualities which uniquely determine your True sign, along with your Sign Class and Aspect. Your Lunar Sway indicates whether you are a Prospit Dreamer or a Derse Dreamer. Either one says something about your perspective on life, and the world around you. To find out your True Sign, which includes discovering your Lunar Sway, take the test now.
Prospit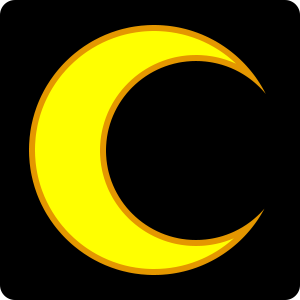 Marked by a flexible optimism, the personalities of Prospit Dreamers are reactive and intuitive. They naturally exist in the present, rather than look to the future or obsess over the past. When making decisions Prospit Dreamers tend to rely on gut instinct and whatever emotions they are experiencing at the moment. This makes them quick to act and reliable in a crisis, but it also can make them capricious. They have trouble thinking things through, and their feelings toward specific situations and decisions can change from day to day. They solve problems with creativity rather than cold logic, often seeing multiple options with ease and clarity. Because they generally take things as they come, Prospit Dreamers are less rebellious than they are adaptable-instead of struggling against authority, they will find a way to coexist with it. Possibly because they are so instinctual and flexible, they like having a defined set of rules-a safety net for their passionate lives. Naturally trusting, they have trouble with deception or hiding their true selves, and will often worry about what others think of them. The self they project into the world is often not under their control.
Derse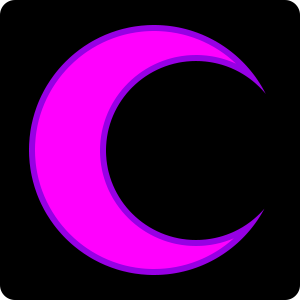 Derse Dreamers have personalities marked by a distinct and restless skepticism. Whatever their waking circumstances, chances are they will live in a state of dissatisfaction. Rebellion is in their blood, manifesting whether they are fighting back against a fascist dictatorship, or the most recent trend in casual footwear. Derse Dreamers are cerebral and self-aware; they have a far better grasp on the landscape of their own minds than on the world around them, which they can find alienating and confusing. But as so much of their identity is built on control, they will do their utmost to hide any insecurities, often with false humility or self-deprecating humor. They may be inflexible and pessimistic, but they are also great problem solvers, facing conflicts head-on with shrewd, calculating minds. They see one true path among an infinite snarl of wrong ones. They tend to be introverted, but if you win their trust Derse Dreamers are extremely powerful allies. However, they find sincere vulnerability difficult and will often keep people at arm's length. Letting go and living in the moment is hard for a Derse Dreamer; they constantly look toward the future and analyze the past.
To find out what your True Sign is, take the test now.