TAURRA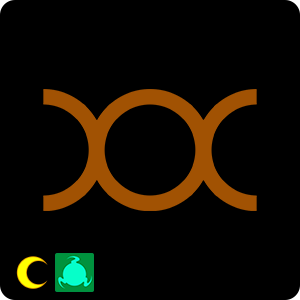 TAUR* = Bronze Sign -- *RA = Prospit + Mind
SIGN OF THE TRANSIENT
If your true sign is Taurra, then you possess the unique combination of qualities held by all Bronze Signs, Prospit Dreamers, and Mind-bound.
Sign Class: Bronze


Bronze Signs have a warm and generous disposition, but you might not accuse them of it the first time you meet. They have a tendency toward being withdrawn and slow to open up with new people. This can make them come off as arrogant and cold, like they think they are too good for everyone, although the reality couldn't be further from the truth. In fact, they crave validation and companionship. They are very open-hearted, but if a Bronze Sign decides to dig their heels in, it can be like talking to a wall. More so than any of the other sign classes, Bronze Signs have a marked love of creature comforts. They crave stability and safety, and if they have the means, their homes will be full of beautiful things. Some might accuse them of being hedonistic; they would probably just claim to know what they like. As lovers they can be quite needy, wanting assurances that the affection they feel is reciprocated. Maybe because of this, they have a particular affinity for animals. Don't try to break a Bronze's Sign's routines-they'll resent you for it, even if oftentimes they are too polite to say so.
• Learn more about Sign Classes.
Lunar Sway: Prospit

Marked by a flexible optimism, the personalities of Prospit Dreamers are reactive and intuitive. They naturally exist in the present, rather than look to the future or obsess over the past. When making decisions Prospit Dreamers tend to rely on gut instinct and whatever emotions they are experiencing at the moment. This makes them quick to act and reliable in a crisis, but it also can make them capricious. They have trouble thinking things through, and their feelings toward specific situations and decisions can change from day to day. They solve problems with creativity rather than cold logic, often seeing multiple options with ease and clarity. Because they generally take things as they come, Prospit Dreamers are less rebellious than they are adaptable-instead of struggling against authority, they will find a way to coexist with it. Possibly because they are so instinctual and flexible, they like having a defined set of rules-a safety net for their passionate lives. Naturally trusting, they have trouble with deception or hiding their true selves, and will often worry about what others think of them. The self they project into the world is often not under their control.
• Learn more about Lunar Sway.
Aspect: Mind

Those bound to the aspect of Mind are-you guessed it-the universe's great thinkers. But don't for a second think that means that they have all the answers. They are very concerned with remaining rational, and they have such a firm hold on the constant conjunction of their thinking that it's easy for them to see the multitudes of the choices laid out before them, which often leaves them frozen and unable to act. That said, when a Mind-bound finally launches into action, they can execute a plan with unbelievable grace and precision. Their identity is fluid-it can change from day-to-day, from thought-to-thought, from interaction-to-interaction. Remaining logical is more important to them than building up a solid foundation of "self." At their best they are great innovators, architects, and creators. At their worst they can be nasty, inflexible, and indecisive.
• Learn more about Aspects.
Share your True Sign with friends:
Buy items featuring your True Sign, Lunar Sway, and Aspect: