SCORIST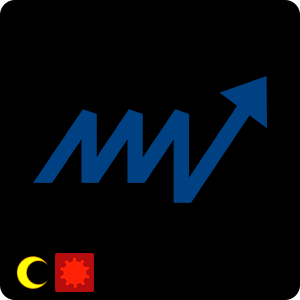 SCOR* = Blue Sign -- *RIST = Prospit + Time
SIGN OF THE MUTINEER
If your true sign is Scorist, then you possess the unique combination of qualities held by all Blue Signs, Prospit Dreamers, and Time-bound.
Sign Class: Blue


Let's not mince words: Blue Signs are the ones to watch. Of all the sign classes, they have the potential to do the most good, but also cause the worse harm. They can be incredibly effective, and also incredibly destructive. Tell a Blue Sign this and chances are they would agree with you. They are magnetic and adaptive, able to adjust how they present themselves in any situation. They have a mask for every occasion. They are obsessively dedicated, willing to throw themselves into work, play, and everything in between. Because of this, Blue Signs are highly valuable allies and friends. However, they are very selective when it comes to who they let into their inner circle. You could be best friends with a Blue Sign and still never truly know them. They are powerful and successful, but they also tend toward jealousy. They often resent those they see as more well-positioned than they are. A well-adjusted Blue Sign is fantastically competent and inspiring, but a Blue Sign at their worst is a force for chaos. In love they can find themselves having to choose between their ambitions and their relationships, often with great difficulty.
• Learn more about Sign Classes.
Lunar Sway: Prospit

Marked by a flexible optimism, the personalities of Prospit Dreamers are reactive and intuitive. They naturally exist in the present, rather than look to the future or obsess over the past. When making decisions Prospit Dreamers tend to rely on gut instinct and whatever emotions they are experiencing at the moment. This makes them quick to act and reliable in a crisis, but it also can make them capricious. They have trouble thinking things through, and their feelings toward specific situations and decisions can change from day to day. They solve problems with creativity rather than cold logic, often seeing multiple options with ease and clarity. Because they generally take things as they come, Prospit Dreamers are less rebellious than they are adaptable-instead of struggling against authority, they will find a way to coexist with it. Possibly because they are so instinctual and flexible, they like having a defined set of rules-a safety net for their passionate lives. Naturally trusting, they have trouble with deception or hiding their true selves, and will often worry about what others think of them. The self they project into the world is often not under their control.
• Learn more about Lunar Sway.
Aspect: Time

Those bound to the aspect of Time are fighters, full stop. Their lives are often marked by struggle, not so much because fate has it in for them, but because they are fundamentally incapable of just accepting things as they come. They value action over passive acceptance, even if that may not be the wisest or safest choice. Don't try to tell a Time-bound to sit still and look pretty. They are very goal-focused, and tend to value the destination over the journey, and you won't find them making that journey in any traditional sort of way. To quote cheesy posters found on many a guidance counselor's wall-"impossible is just a word". If you need a miracle, they are who you call. At their best, the Time-bound are empathetic and relentless problem-solvers. At their worst they are ruthless, defensive, and impulsive.
• Learn more about Aspects.
Share your True Sign with friends:
Buy items featuring your True Sign, Lunar Sway, and Aspect: