LIBUS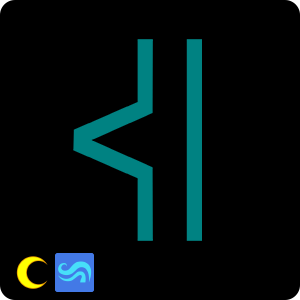 LI(B)* = Teal Sign -- *US = Prospit + Breath
SIGN OF THE VIBRANT
If your true sign is Libus, then you possess the unique combination of qualities held by all Teal Signs, Prospit Dreamers, and Breath-bound.
Sign Class: Teal


Teal Signs are natural charmers. Social and flirtatious, they are great at parties and public speaking events. Even though they aren't afraid to use their many engaging qualities in both personal and business ventures, they have a strong moral sense. Right and wrong are very obvious to a Teal Sign, and it can frustrate them that others don't see the world the same way they do. Their idealism can make them strong defenders of justice, but it can also result in them being incredibly let down. Their strict adherence to procedure can lead to errors in judgement; they can be gullible and too quick to trust. They have vibrant imaginations, and enjoy fiction and roleplaying, and often those games will resemble the lives they want to be living. Deep down, they often long for a hero, someone they can idolize and count on, with the smarts and charisma to keep up with them. Unfortunately, they have a tendency to get involved with people who are very obviously wrong for them out of a desire not to be alone. Many Teal Signs are better off being single, at least until someone really extraordinary comes along.
• Learn more about Sign Classes.
Lunar Sway: Prospit

Marked by a flexible optimism, the personalities of Prospit Dreamers are reactive and intuitive. They naturally exist in the present, rather than look to the future or obsess over the past. When making decisions Prospit Dreamers tend to rely on gut instinct and whatever emotions they are experiencing at the moment. This makes them quick to act and reliable in a crisis, but it also can make them capricious. They have trouble thinking things through, and their feelings toward specific situations and decisions can change from day to day. They solve problems with creativity rather than cold logic, often seeing multiple options with ease and clarity. Because they generally take things as they come, Prospit Dreamers are less rebellious than they are adaptable-instead of struggling against authority, they will find a way to coexist with it. Possibly because they are so instinctual and flexible, they like having a defined set of rules-a safety net for their passionate lives. Naturally trusting, they have trouble with deception or hiding their true selves, and will often worry about what others think of them. The self they project into the world is often not under their control.
• Learn more about Lunar Sway.
Aspect: Breath

Those bound to the aspect of Breath are, above all, expansive. Flexible and driven, they leave an impact wherever they go. Like the breeze itself, they are able to sweep others up to carry along in their wake, but also like the breeze, they can be difficult to catch hold of or tie down. Although Breath-bound do make very good leaders, breath tends to be a very personal aspect. Often, heroism comes along as an offshoot of them pursuing their own personal stories. They lead by example, and will routinely be surprised that others look up to or feel inspired by them. They have a tendency to underestimate themselves, and not always out of poor self-esteem. They were just doing their own thing. At their best Breath-bound are motivated, adaptable, and forward thinking, but at their worst they can be volatile, avoidant, and gullible.
• Learn more about Aspects.
Share your True Sign with friends:
Buy items featuring your True Sign, Lunar Sway, and Aspect: