GEMNIUS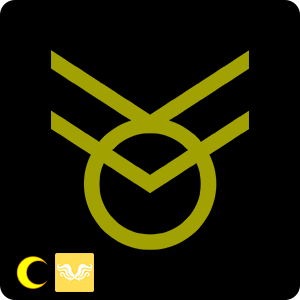 GEM* = Gold Sign -- *NIUS = Prospit + Hope
SIGN OF THE CANNY
If your true sign is Gemnius, then you possess the unique combination of qualities held by all Gold Signs, Prospit Dreamers, and Hope-bound.
Sign Class: Gold


Gold Signs are the reigning geniuses of the sign class spectrum, and chances are they know it. Witty and widely read, they enjoy conversation and debate, even when that conversation gets a little one-sided. They can come off as preachy, and they have a tendency to railroad, just driving into their interlocutors with the force of their intellect. Their arguments make perfect sense to themselves, but not always to those around them. Gold Signs are interested in a wide variety of topics, so they tend to be Jacks-of-all-trade, and can have trouble dedicating themselves to just a single hobby or career. They have a tendency to be high-energy, and can stress people out, including themselves. Their anxiety is such that they often need quite a bit of time alone with their projects. They can talk circles around most people, and they aren't afraid to use their intelligence to manipulate others to get what they want. They are good at making money, and also good at spending it. They aren't great financial planners, tending toward impulse purchases. In romance they lean toward partners who can keep up with them, both with their intellect and their energy, which can both be hard to match.
• Learn more about Sign Classes.
Lunar Sway: Prospit

Marked by a flexible optimism, the personalities of Prospit Dreamers are reactive and intuitive. They naturally exist in the present, rather than look to the future or obsess over the past. When making decisions Prospit Dreamers tend to rely on gut instinct and whatever emotions they are experiencing at the moment. This makes them quick to act and reliable in a crisis, but it also can make them capricious. They have trouble thinking things through, and their feelings toward specific situations and decisions can change from day to day. They solve problems with creativity rather than cold logic, often seeing multiple options with ease and clarity. Because they generally take things as they come, Prospit Dreamers are less rebellious than they are adaptable-instead of struggling against authority, they will find a way to coexist with it. Possibly because they are so instinctual and flexible, they like having a defined set of rules-a safety net for their passionate lives. Naturally trusting, they have trouble with deception or hiding their true selves, and will often worry about what others think of them. The self they project into the world is often not under their control.
• Learn more about Lunar Sway.
Aspect: Hope

Those bound to the aspect of Hope are driven first and foremost by their convictions. They do right for right's sake, and are quick to come to the aid of anyone they deem to be experiencing injustice. That said, their views of the world can be quite black and white, so what they see as the "right" thing may not always be the universally accepted view. They put great value in the power of the imagination, the ability to dream up a better and more beautiful future. If anyone could dream a better world into existence, it would be one of the Hope-bound. They may sound like all sunshine and rainbows, but they aren't adverse to a little destruction, especially if they think they can replace it with something better and more just. At their best, Hope-bound are positive, caring, and warm. At their worst they can be narrow-minded and selfish.
• Learn more about Aspects.
Share your True Sign with friends:
Buy items featuring your True Sign, Lunar Sway, and Aspect: