ARGO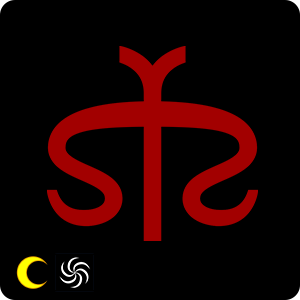 AR* = Rust Sign -- *GO = Prospit + Space
SIGN OF THE ZENITH
If your true sign is Argo, then you possess the unique combination of qualities held by all Rust Signs, Prospit Dreamers, and Space-bound.
Sign Class: Rust


Adventure motivates Rust Signs more than anything else. They crave new experiences, the wilder and farther-from-home, the better. They are confident and energetic, ready to face the unknown. This dynamism makes them great leaders, but it can also make them foolhardy. Often, they don't posses the level of caution they should for someone so willing to jump into new things. Their willingness to trust can get them into trouble, but they are also incredibly resilient. Their ability to bounce back from trauma and injury leaves them as the toughest sign class on the spectrum. Rust Signs make great friends and traveling companions, but they also can be selfish and quick to anger. If what they deem to be an acceptable level of "excitement" isn't happening around them, they have a tendency to try to stir some up. They love the drama. They have incredibly high expectations for themselves and for romantic partners. If someone doesn't live up to these, they may deem them not worth their time. If they aren't careful, Rust Signs can end up in a cycle of excitement, followed by crushed expectations, followed by a quick recovery and new flush of excitement.
• Learn more about Sign Classes.
Lunar Sway: Prospit

Marked by a flexible optimism, the personalities of Prospit Dreamers are reactive and intuitive. They naturally exist in the present, rather than look to the future or obsess over the past. When making decisions Prospit Dreamers tend to rely on gut instinct and whatever emotions they are experiencing at the moment. This makes them quick to act and reliable in a crisis, but it also can make them capricious. They have trouble thinking things through, and their feelings toward specific situations and decisions can change from day to day. They solve problems with creativity rather than cold logic, often seeing multiple options with ease and clarity. Because they generally take things as they come, Prospit Dreamers are less rebellious than they are adaptable-instead of struggling against authority, they will find a way to coexist with it. Possibly because they are so instinctual and flexible, they like having a defined set of rules-a safety net for their passionate lives. Naturally trusting, they have trouble with deception or hiding their true selves, and will often worry about what others think of them. The self they project into the world is often not under their control.
• Learn more about Lunar Sway.
Aspect: Space

Those bound to the aspect of Space are, as the name suggests, concerned with the big picture. They are patient, masters of the art of 'wait-and-see', and are inclined to take things as they come. That isn't to say that they're pushovers or willing to let injustice lie-they just choose their battles wisely, understanding that sometimes you have to let something burn to the ground in order to build it back better and stronger than before. To this effect, they tend to be innovators, concerned with creation and redemption. Catch them recycling the old to make the new, the fresh, and the beautiful. For the Space-bound, the journey is as, if not more, important than the destination; how they do something is as important as what they do. At their best, they are steady, impartial, and creative. At their worst, they can be detached, apathetic, and vague.
• Learn more about Aspects.
Share your True Sign with friends:
Buy items featuring your True Sign, Lunar Sway, and Aspect: